Eno River Rugby is the oldest women's rugby club in the state of North Carolina. We are always seeking new people interested in learning and playing rugby— no experience necessary! Our practices are held in Durham, and games and tournaments are played throughout the Southeast.
COVID-19 Update
Eno Rugby holds the health and safety of players and fans as our highest priority. All participants must agree to abide by our COVID Protocol at the time of membership registration. Vaccinated players and social members are welcome to participate without masks, and those who are not vaccinated are asked to wear masks at all Eno gatherings. Any person is welcome to wear a mask without judgment. Please refer to USA Rugby and our regional governing body the CGRU for further return-to-play guidance.
Spring 2022
Join us for practice on Tuesdays and Thursdays from 7-9pm! During the month of February we will be at Old Chapel Hill Rd. Park, then we'll return to our regular practice location, Campus Hills Park, for the remainder of the season.
Follow @enoriverwomen on Instagram for the most up-to date practice locations and weather-related cancellations.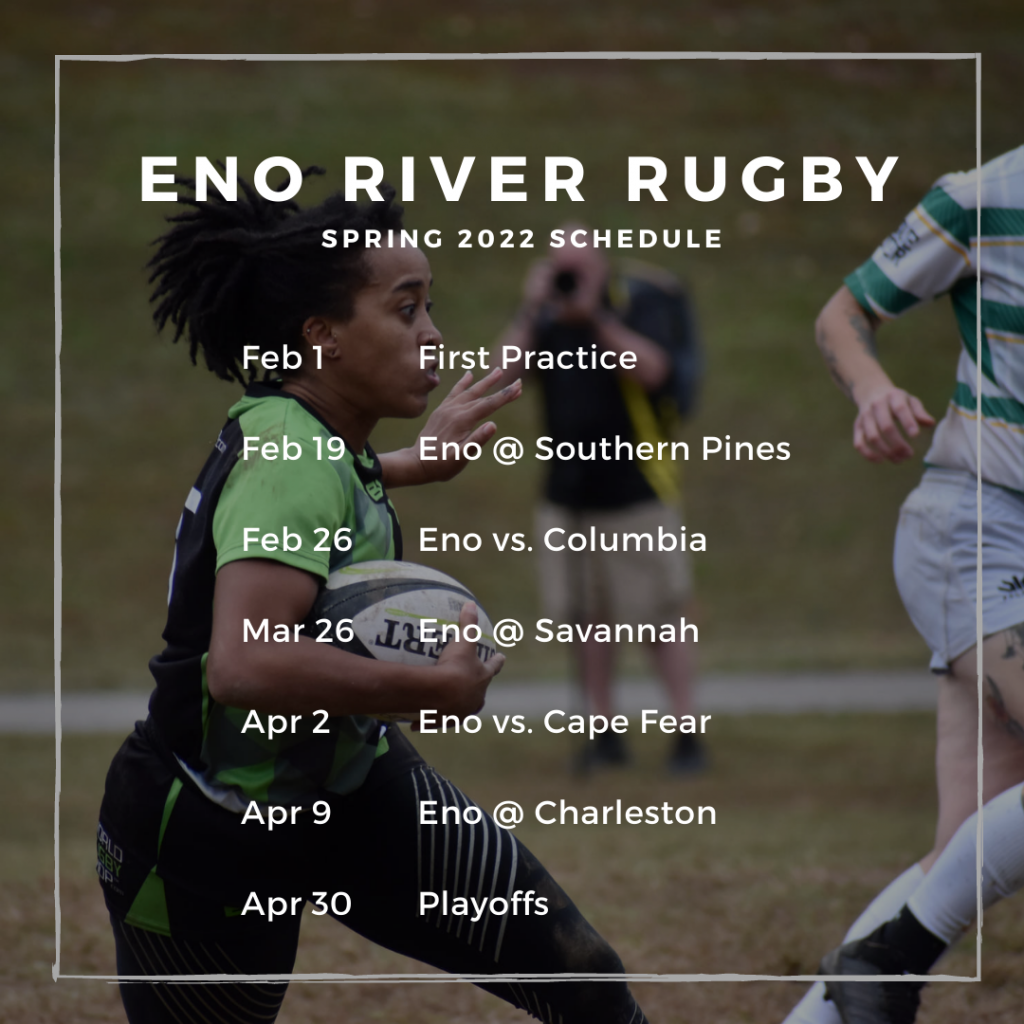 Learn more about player eligibility and social membership options on our Membership page. Find the right fit for a sponsor partnership or check out our match schedule on our Support page. We hope to see you out there cheering us on!